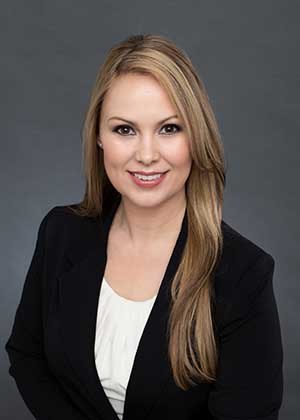 Lauren E. Howell
Born and raised in North Florida, Lauren attended the University of Florida where she earned a B.A. in 2001 and J.D. in 2005.  While in law school, Lauren studied International Law at Leiden University in the Netherlands and clerked at the Environmental Protection Agency's Office of Administrative Law Judges in Washington D.C.  Lauren was admitted to the Florida Bar in 2005.
Prior to joining Birchfield & Humphrey, Lauren acquired substantial litigation experience at the State Attorney's Office in Jacksonville, FL where she prosecuted felony crimes, obtained significant jury trial experience, and developed a passion for litigation.  Following her time with the State Attorney's Office, Lauren practiced with a private North Florida law firm focused on Environmental and Land Use Law, Administrative Law, Criminal Law and General Litigation.
Since 2013, Lauren has concentrated her practice in the areas of eminent domain and inverse condemnation law. She has extensive experience in all aspects of condemnation litigation from the initial filing of an eminent domain case to motion practice, mediation, trial and appeal. For 5 years, Lauren served as an Assistant General Counsel representing the Florida Department of Transportation (FDOT) District Two in all phases of right-of-way acquisition, eminent domain proceedings and defense of inverse condemnation claims. Her experience representing FDOT has provided Lauren with unique insights regarding the right-of-way process and eminent domain proceedings from the government's perspective.
In addition to her litigation practice, Lauren has served as a Special Magistrate for a small North Florida town from 2012-2019.  Lauren was a Faculty Speaker at the 2016 Eminent Domain Institute/CLE International Eminent Domain Conference and was invited to conduct a mock mediation at the Winter 2017 International Right of Way Chapter 26 Conference in Tampa, FL.  She is admitted to practice in Florida state court and the US District Court for the Middle District of Florida. Lauren is a member of the Florida Bar Eminent Domain Committee, the Jacksonville Bar Environmental & Real Property Law Committee, and the Florida Association of Women Lawyers.